Manage your server easily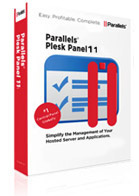 With Parallels® Plesk Panel 11 we offer you one of the leading and best-known administration tools for your Linux-Server with CentOS 6.4 minimal or Debian 7.0 minimal. Plesk Panel 11 is also used for Windows servers.With just a few clicks of the mouse, you can manage routine web hosting tasks such as setting up email accounts or assigning domain names. No specific expert knowledge is needed.Different actions and settings enable Parallels® Plesk Panel to be administered at four user levels: Admin, Client, Domain- and Email User. The graphic interface makes navigation intuitive and easy.
Add-ons include the reliable anti-spam software Spam Assassin as well as an additional language package.
The basic package is for the management of up to 30 domains. Alternatively you can choose between "Plesk Pack 100" with licences for 100 domains or "Plesk Pack Unlimited" which offers an unlimited number.
Hetzner Online does not offer support services for this product. Please use the knowledge-base of the software producer.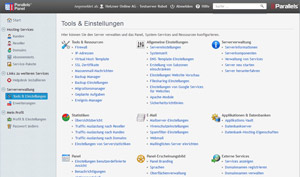 Terms
No minimum contract period
Optional advance payment by debit order
Cancellation period: 30 days to end of month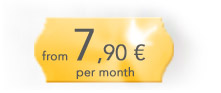 Plesk Pack 30 7,90 £
Plesk Pack 100 13,90 £
Plesk Pack Unlimited 29,90 £
   Prices incl. 19% VAT